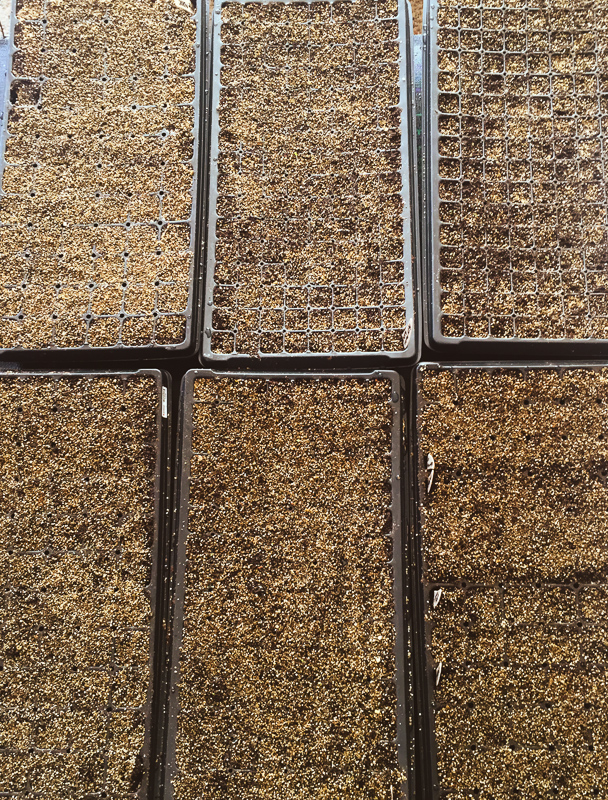 Where did February go? I think I spent most of February with my hands in the dirt and my head in the cloud of flowers. I just stuffed yet another round of plantings into the greenhouse, another self here, another corner to fill there. Its amazing how quick a space so empty and huge in January can seem like an over stuffed closet come March! We are expanding our operation for 2018 in hopes to get our flowers into more markets... with all of these big plans, we might need to get a bigger greenhouse!
I just seeded in heirloom carnations, stock, larkspur, dusty miller, celosia, snaps, chocolate lace flower, love in a puff, bachelor buttons, scabiosa, and most exciting - more sweet peas... to name a few! I have anemones and Italian ranunculus coming up. The forsythia buds are starting to swell. I just forced my first peach tree blossoms. It feels like spring!
But its not, not yet. So for now, I will order the last of the soil amendments, order some more dahlias that I don't need (but I do want!) make sure the rototiller is running and sit by the fields and wait.... I think I am actually looking forward to weeding!
Hope everybody's farm and garden plans are giving them the same excitement! Cheers so spring and keeping the eyes out for that first robin!